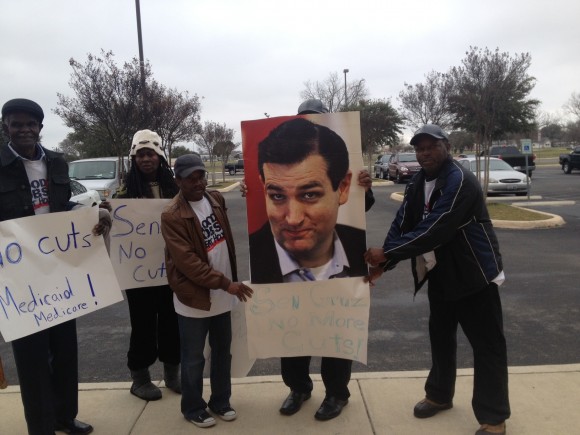 If Congress doesn't act by March 1, then automatic cuts to education will kick kids out of Head Start, there will be fewer food safety inspections, and fewer mentally ill adults will get the treatment they need. Vital services that families depend on, such as special education and child care, will be cut drastically.
Congress is also considering cuts to Medicare, Medicaid, and Social Security that would hurt working families, instead of ending tax breaks for Big Oil, Wall Street, and companies that ship jobs overseas.
On Wednesday February 20th, we're mobilizing across the country to tell Congress loud and clear: stop these damaging cuts and get to work creating good jobs.
Find an event near you at http://www.americawantstowork.org/.