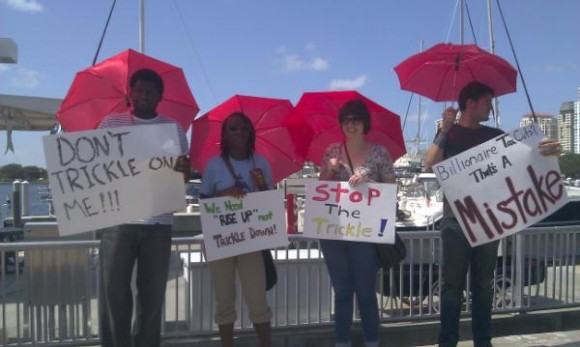 As the House prepares for a vote on extending the Bush tax cuts for the super rich, concerned constituents will rally outside the offices of members of Congress across the country on Monday, July 30, to protest tax breaks for the very wealthy at the expense of everyday Americans.
Protesters will call on members of Congress to stand with working families by voting against Speaker Boehner's bill and instead supporting President Obama's plan, which would extend tax cuts for the middle class and ensure the top 2% pay their fair share.
Ending tax cuts for people earning more than $250,000 would raise $68 billion a year—revenue that would help put people back to work rebuilding our roads and bridges, repairing our schools, and reviving our economy.
Follow our live blog throughout the day on Monday as we bring you updates from across the country.